Whether you are optimising websites for clients or for yourself, choosing the right SEO software can be a difficult decision. For newbies/beginners, it is not easy to make this decision due to the lack of basic knowledge. But a professional SEO tool makes work much easier. Many SEO tools offer a functional or time-limited free trial to beginners. So here we have a list of the 4 best SEO tools you can try out before spending money. All of them provide SEO free trials or offer free use with limited functionality.
SEMrush

SEMrush is the world's leading keyword and competitor analysis tool, which can help users evaluate the content of competitor's websites, and see which webpages the competitor brings in traffic, and those keywords click in. SEMrush has successfully helped many websites and e-commerce companies understand the SEO strategies of competitors. It has become one of the most effective SEO tools for many webmasters and SMEs, many use it's SEO free trial.
It can conduct a comprehensive analysis of competitors' SEO, PPC, advertising campaigns, backlinks, keywords, SERP (search results pages), etc. so that it can imitate its SEO strategy and determine its own SEO direction.
Main features
Competitive Research (competitive analysis)-you can view competitors and which popular keywords they use.
Link Building -View competitors' link strategies, imitate, progress, refine and surpass them.
Advertising Research -Analyse the advertising budget and keyword placement of competitors to better carry out advertising activities.
Traffic Analytics-accurately analyses website performance and traffic. It can also help you understand the behaviour of potential customers.
Site Audit-Analyse the problems that occur on your website, such as loading speed, search engine crawl errors, etc., to optimise the website.
SEO Free trial
SEMrush offers a 7 day free seo trial period for Pro and Guru plans. This is not possible with the Business plan. You can register using my referral link and help in the development of the blog.
KWFinder – SEO Free Trial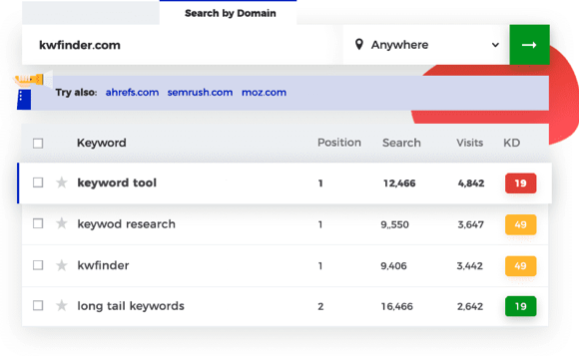 KWFinder is the best keyword research tool built for keyword research only. Using KWFinder, you can get a list of keywords with many options. You will get keywords with their search volume, trend, CPC, CPC, and keyword difficulty with an advanced filter.
Features of KWFinder:
You can find long-tail keywords
Organise your keywords
Filter Recommended keywords
Localised results for local keywords
Google Suggest Keyword Source
Import a list of keywords
Trending keywords
SERP analysis and SEO metrics

SEO Free trial
KWFinder offers a free trial version. Subscription plans include free, monthly, and annual plans. All things considered, the prices are quite affordable and reliable. The main advantage of using this tool is that you can use all the functions in a free trial, but it will be within certain limits.
WebCEO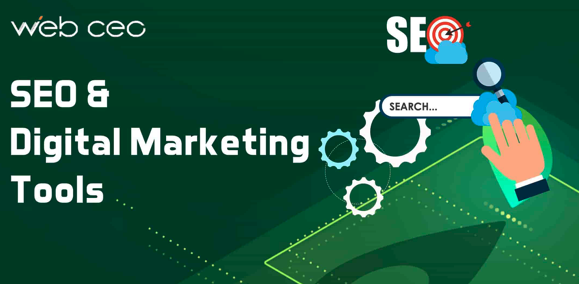 Web CEO is a multifunctional tool for those who optimise and promote client sites. It allows the optimiser not only to track the position of his project in the search engines for the required queries and to carry out a comparative analysis of competing sites but also to select keywords for promotion, analyse the site content for broken links, monitor the availability of the resource for visitors twenty-four hours in a day. A convenient mechanism for registering with search engines will speed up the indexing of the site. It is also possible to search for link exchange partners and track the emergence of new links to your site.
Capabilities at a glance
a mechanism for selecting keywords that are most popular among search engine users, with the least competition in the thematic niche;
an analyser that characterises the pages of a site in terms of search engine optimisation;
site registration in search engines;
analysis of external links to your site and to competing sites;
analysis of site ranking in leading search engines;
tracking the sources of visitors who came to the site;
control of broken links on the site;
the ability to upload files to the server via FTP;
monitoring site availability for visitors.
SEO Free Trial
Web CEO offers free and paid plans. You can use all the functions in a seo free trial. While the duration of using the free trial version is not limited, functions are. You can download the free trial version of Web CEO on their official website.
MOZ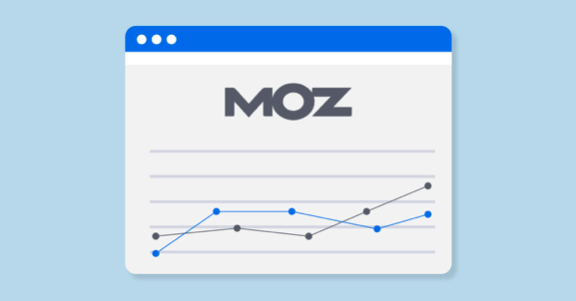 Moz is another marketing and SEO tool, and it's really great when it comes to on-site SEO. From website auditing to ranking tracking, to backlink analysis and keyword research, Moz can do many things. Can provide you with industry-standard indicators and various page optimisation suggestions. You can also install MozPro to get advanced features and the MozBar browser extension, which allows SEO analysis in the browser, showing Moz scores and Google SERP information. MOZ comes highly recommended.
Main feature:
Rank Tracking – Track the natural ranking of thousands of keywords that attract traffic.
Keyword Analysis – Help you find new keywords through competitor research and SERP analysis.
Backlink Analysis – provides indicators such as "domain weight" to help you build backlinks.
Site Audits-Crawl all web pages to find website problems or errors.
SEO Free Trial
Moz offers a 30-day free trial. Paid packages start at US$99 per month, with a maximum of US$599 per month.
So basically, If you want, like nearly all SEO professionals to leverage your time using SEO software for analysis and reporting you should use a free trial version to check in advance what performance you will get for your money.
Rarely, is there a single software platform that will meet your ever changing needs, for what is right for you now can quickly change based on new client demands and new practices.
Do you know a Free SEO trial that should be listed on this blog post? If so, just let us know and we'll try to expand this article. Meanwhile we hope you enjoyed this read and were able to make a decision to act and try a new SEO free trial.